IMPRINT Interview | Jordan Hollywood
Written By | Joshua Habtwold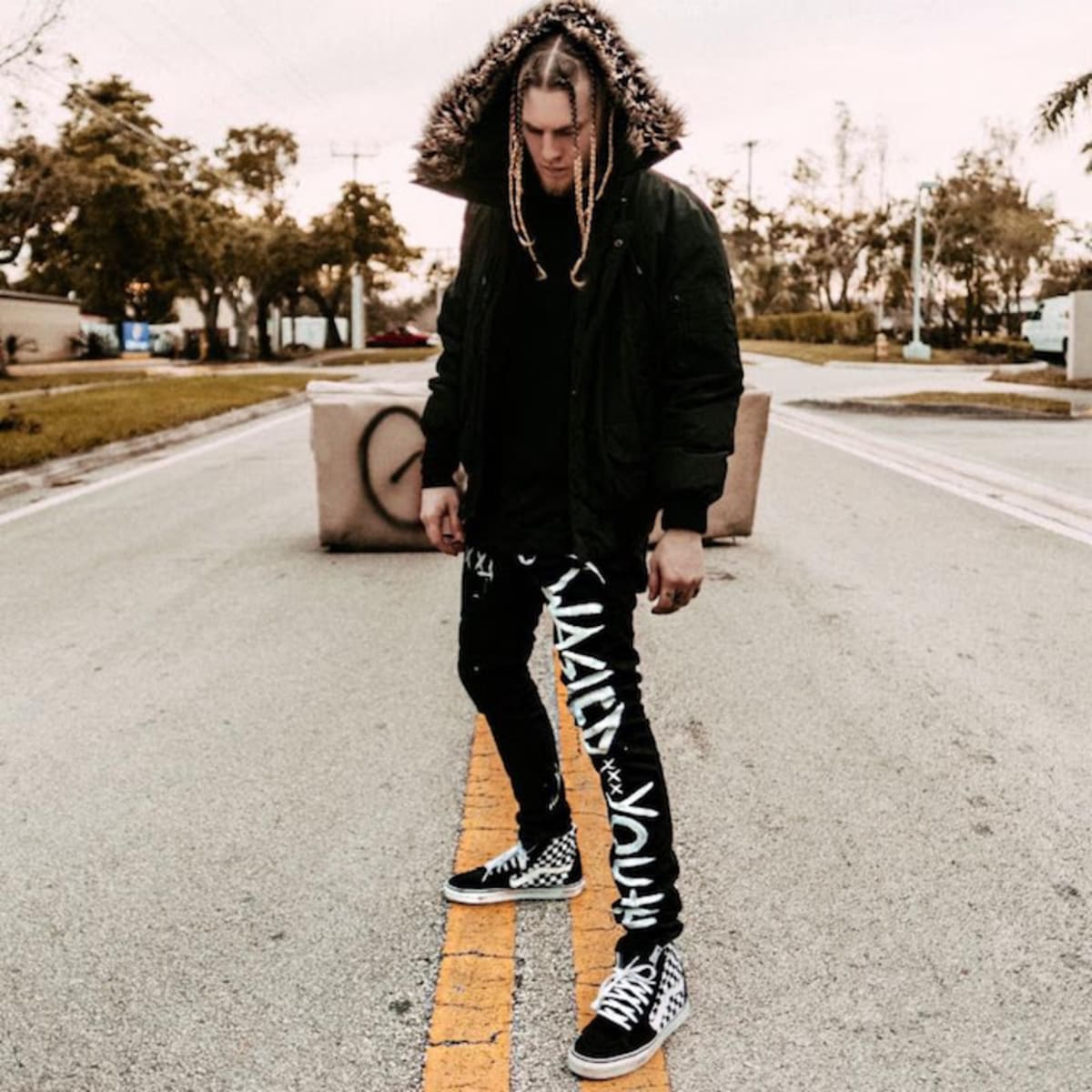 Jordan Hollywood's poised breakthrough has been redefined by his way of genre-blending sounds and styles of music. The 25-year-old multi-versed rapper-singer-songwriter started off his fame through releasing music since 2011 as a teenager.  Born and raised in Miami's Broward County – the same place that spawned a slew of new school rappers from Kodak Black, Smokepurpp, Lil Pump, and the late XXXTENTACION, Jordan gained his opportunity in the industry, earning himself writing credits for Jason Derulo, French Montana and more.  He also spent time ghostwriting verses for rappers.
When IMPRINT Entertainment was given the chance to interview him, we decided to communicate with him about his latest release, FINALLY!, his accomplishments and challenges last year, future endeavours, and recommendations. With his latest EP, he mentions that the inspiration behind his project was knowing that he hasn't released a full body of work within a 2-year span, and knowing that it was his first project under a major record label, Quality Control (QC). Now as a new member of the Quality Control Music roster, which is home to some of the biggest stars in hip-hop, from Migos, Lil Yachty, & Lil Baby, he explains that he wanted to make it happen when he mentioned how he got signed to QC, and it was something that he dreamed of during his career. Once it happened, to him, it felt like another blessing, which became a real big one.
Being championed in the media from XXL, Billboard, Complex, Hypebeast, iHeartRadio, and Revolt, the biggest accomplishment in 2018 for him, aside from his EP and being signed, was ordering his first plaques. By that, he explains that he got a platinum plaque, as a songwriter, and another, as a manager. It was a much bigger accomplishment for him, and he was excited for those plaques to come by soon. As far as accomplishments, there come challenges; when we spoke to Jordan about his biggest challenge of 2018, and how he managed to overcome it, he explains that it was getting out of the studio and going into the world. Since he was 15 years old, he was always in the studio and never did interviews or anything media-related. By getting out of the studio, it made him get out of his comfort zone and he overcame his biggest challenge in a stellar way.
With his influences ranging from Lil Wayne to Lil Baby, one special artist that Jordan would like to collaborate with is one of his main influences, The Weeknd. When asked about experimenting with different genres and sounds in the future, Jordan explains that he does this in a daily basis, and his most recommended songs on FINALLY, which would be an example are EXORCIST, NEED YOU MORE, and FINALLY, which contain three completely different genres and beats. With cosigns from Jason Derulo, Yo Gotti, and his QC label, his only recommended artist from his hometown, in Broward County, include an upcoming artist named Q-Ban. As for music, the FINALLY! EP has features from Lil Baby and Ronny J and production from Hitmaka, Smash David and SkipOnDaBeat. Jordan also states that he has another song with Lil Baby coming up soon, so stay tuned for any upcoming releases. Asking Jordan Hollywood if there is anything else he would like to tell his fans about himself and he states:
"I'm working on a documentary I have been working on it for a long time now and it has all the information I want people to know about me in it!  It's coming soon."